You've might have heard that the ASCFG has experienced phenomenal member growth in the last couple years. Or, if you're one of those new members, maybe you haven't been with us long enough to realize this.
We've grown more than 50% since 2013. For an organization this size, that's a pretty substantial leap. Watching membership applications pop up in email or fill our post office box never fails to elicit little whoops and hollers. Sometimes out loud. We're happy to welcome everyone: growers, designers, students, suppliers, and researchers. This variety is what makes our population so interesting, and sometimes a challenge to educate.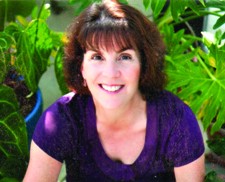 It's a great time to be connected to the ASCFG. Our inaugural mentor program has been a happy success, and we're looking forward to the second cycle of applications. The Trials programs are attracting the attention of national breeders and distributors. We're publishing one book, Postharvest Handling of Cut Flowers and Greens and are investigating the possibility of reprinting another—Woody Cut Stems for Growers and Florists (no promises yet, but we'd like to meet the increased demand for this out-of-print edition).

This year's National Conference and Trade Show is breaking all kinds of records for attendance, and with all these new growers to connect and inform, it's likely that our 2017 meetings will be equally popular.

The demand for locally-grown flowers is increasing. We still have some hills to climb, but with people like Josie Crowson and Debra Prinzing pushing us up them, the trek is easier. Please help us with this effort; see Josie's call to action on page 4, and make plans to start your own local campaign.
The most remarkable aspect of this coming together is the synergy created from the experience and generosity of our veteran growers, and the enthusiasm and optimism of so many new members. It's a perfect storm of sharing and learning, exemplary of the ASCFG since its inception.

Like Lennie Larkin says "There's nothing like learning by doing." Participate in as many ASCFG programs as you can, and let's keep this growth moving forward, learning together.