If you don't know where you are going, you'll never get there.
Every year, as summer comes to an end, we should all take a little time, look back on the past growing season, and take note of what needs to be done better next year. I think we all agree that there is always something that can be done better. Better signage at the market, better communication with your florists, better weed management, better employees, better vacation time, better time management, better farm management. Better everything and any-thing. The list can go on forever. I doubt there are many facets of your cut flower business that are perfect, with no room for improvement. Identify just a few things that can be done better in 2017. Make a plan, write it down, and follow through. Share your plan with others; post it on the cooler door or workroom wall. Telling others of your plans should help you achieve your goals.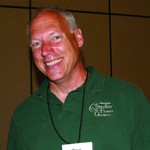 Many growers will have a greatly reduced workload when the first frosts of autumn arrive.  No more daily harvesting of flowers and selling at markets or to florists. You'll have all winter to go through seed and plug catalogs and place your orders for next year.

S-c-r-e-e-e-e-c-c-c-h! (That was the sound of fingernails on a chalkboard.) Now that I have your attention: You don't have all winter to get those orders in! You should have your plug orders in by early November, and seed orders in soon after. If you wait longer than that, you risk the chance of not getting what you need. Order your plugs early so the growers can get the seed and start your plugs in time for your desired ship date. Did you know that they plant the plugs just for you, often with your name right on the plug tray? If you wait too long to order, you're limited to any extras they might have available. Why set yourself up for disappointment?

Social media is a blessing to businesses, but can be a curse too. One bad review left unanswered can really hurt a business. Often it is not the "problem" that is the problem, but the way a problem is handled. If a customer is unhappy with your flowers, make it right before he can post a negative review online. If you find that unfavorable comments have been posted about your farm or business, post a reply, telling your side of the story, and offering an olive branch to the customer, all without putting her down or calling her wrong. Remember, "The customer is always right." Or at least let them think they are.

The "blessing" part of social media are the glowing reviews, hundreds of likes, thousands of followers, and customers posting pictures of your flowers for the entire world to see. Social media can also help move flowers when you plant too many and have more than you can sell. (Who would ever do such a thing?!)

ASCFG Member Dave Delbo of Dave's Flowers, located in the middle of Pennsylvania, found himself with an oversupply of flowers in early August. Right when everything was blooming, it seemed everyone had left town. Dave decided to try something a little different. He posted the following on Facebook:

"Our fields are blooming faster than we can cut and sell the flowers. So, on Friday, Saturday, and Sunday, Dave's Flowers will be giving away flowers. All you have to do is stop in at the "gazebo on the hill" in Elysburg or at 189 Southern Drive (Route 487), Catawissa, help yourself to some flowers, and take a few extra stems to give to someone you love (or hate, I don't care). We will have sunflowers, lisianthus, dianthus, zinnias, and other flowers to choose from. Help spread some joy through our little towns. It doesn't matter if you have bought from us before or not. If you wish, you can leave a tip but it is not required."

Dave paid $20 to "boost" his post in his surrounding zip codes. Facebook allows you to zero in on location, gender, age, and a bunch of other parameters when running an ad. Well, Dave's twenty dollar "investment" netted almost $1,000 in "tips" that weekend. He said he had more customers that weekend than he usually has the entire summer.  The post was "shared" almost 200 times, and seen by close to 20,000 people. Amazing for a $20.00 "boost".

So don't dismiss social media advertising as something that won't work for you. If someone can "give away" flowers all weekend, and then have close to $1,000 to put in the bank on Monday, it's worth giving a try.

By the time you read this column, the ASCFG Conference in Grand Rapids will likely be completely sold out. The Growers' School on Sunday and the Wednesday Tour filled up in early August, and we expect the main Conference to fill too. The building can hold only so many people and we can't squeeze in anymore. Sorry. And no, you can't sit on someone's lap or share a chair.

If you're registered for the Conference, I'll see you in Grand Rapids!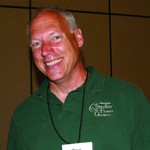 Dave Dowling
Sales Representative and Warehouse Manager
Dave Dowling is a Sales Representative and Warehouse Manager for Ednie Flower Bulb. Contact him at [email protected]