Delaware, Maryland, New Jersey, Pennsylvania, Virginia, and West Virginia
While everyone is busy planning their season I wanted to give a big ol' plug for the simple annual. Annuals can have a big impact on your bottom line. They will keep you in blooms that can float a florist and bouquet business and make you an instant flower farmer. And all this with little investment. So, this is my story of annuals on a flower farm.
In the beginning of my farming career, I naturally gravitated towards annual flowers. I had virtually no start-up funds, so I needed to find a way to produce as many flowers as quickly as possible. Enter annual flower seeds.

At first I searched out those seeds that met my criteria: easy to start because I was totally inexperienced, strong growers outdoors in a garden, and of course a good cut flower. Once I figured out how to gather this information, I was overcome with choices.
Almost overnight I went from having no flowers to being on my way to producing lots of flowers. This was about as instant gratification as you are going to get in a garden, and for very little investment. Another amazing result of planting annuals, they produce for only one season. So after a season of harvesting, you get to mow them down along with the weeds that you lost control of and can start over! This may sound like more work than perennials, but I challenge you to consider the value of annuals. Most annuals produce for many weeks or even a whole season versus a shorter window of harvest with most perennials. Also to be considered is the level of maintenance required to keep perennials weeded year round, and lifted and divided every three years to keep them producing.
Annuals can be a strong asset for those with limited space like me. They are great for minimizing the amount of field space to maintain while maximizing the production. Their shorter life span means that you regularly have a clean slate to try new things. What's more, you are able to ditch last year's mistakes with few repercussions.

Annuals can allow 2-3 plantings in the same bed in a year. This trait really ramps up the $$ per square foot your field can yield. We plant a bed of sunflowers transplants (1280) a week for 26 weeks. We start off with designated beds for sunflower planting, but 6 weeks into our season we start using beds as they come available when a crop ends. Sunflowers make for quick cash in just 40 days or so of garden time. This allows enough time for yet another planting in the same bed to follow.
I'm not implying annuals are better than perennials. I am merely suggesting that they can and should play a very strong role on a flower farm. I have come to believe that they are the key to jump-starting a commercial flower farm.

My urban farm's total garden production area is one and a half acres. I have no hoophouses or greenhouses. Most of the area is in annual production; I've devoted a little less than a quarter-acre of it to permanent plantings.
I have planted peonies, tuberoses, and dahlias. All three of these have proven worthy in our markets to live in precious garden space year round.
Outside of our garden space, there are other permanent plantings: the hydrangea grove, the 150-foot hedge of pussy willow, and a 450-foot planting of native trees, shrubs and pollinator perennials. All of these benefit and are natural companions to annuals.
The hydrangea production is definitely a benefit. Hydrangea blooms serve as filler, as stand-alone fresh bouquets, and as a dried product. Pussy willow for us creates a quick-growing summer screen. Deer don't eat it and we harvest it during the winter to generate a little pop of cash. Our native border installed in 2015 won't be harvested; its role is to be a windbreak and a habitat for native creatures. It is growing into a screen that has already proven to be highly beneficial.
Pushing the limits of and making the most of tender and hardy annuals can have your farming operation producing full force in just a season. Having the timing and production in line keeps the flowers coming on strong from the field for three continuous seasons.
On our little farm, this all seems to work together for the overall good. Annuals are our cash cows, and the perennials and woodies are nice little unexpected boosts. Annuals—as welcome as flowers in April!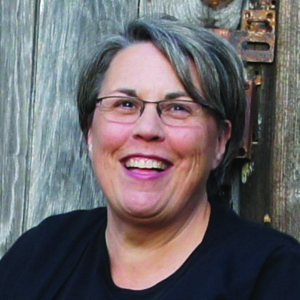 Lisa Ziegler
The Gardener's Workshop
Lisa Ziegler The Gardener's Workshop Contact her at [email protected]