Taking the Time to Do it Right
In an issue packed with a wide range of topics and news, I hope you take the time to read and digest Gay Smith's story on page 13. It's a follow-up piece to an informal survey of floral industry members she originally conducted for us three years ago.

While it is admittedly an unscientific review, and includes only a small sample size, it is startling to read even a few comments like "…many local growers are weak with their postharvest handling, so longevity is often inconsistent." and "I always was pushing for growers to adhere postharvest best practices. Some viewed it as an unnecessary expense."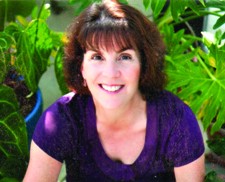 It is hoped that these references aren't regarding ASCFG members or their products, but if the perception is that any locally-grown flowers aren't processed with the absolute professionalism they require, the assumption that they are all of lower quality can quickly spread, and reverse the footholds that are being made in the floral industry. One of the most important planks in the local flowers platform is the unparalleled freshness and quality of our products; any examples that illustrate otherwise may weaken this structure.

Whether you're facing competition for the consumer dollar from imported and commodity products at the florist or grocery store that carries your flowers, or from a fellow farmers' market vendor selling five-dollar bunches of sunflowers in mayonnaise jars, it's up to you to lead the pack by ensuring that your flowers are truly superior.

Clearly our work is cut out for all of us, and we all must continue to not only promote locally-grown cut flowers, but be sure they are always of the highest quality. If you're unsure of the protocols for any of your crops, chances are you'll find the answers in Postharvest Handling of Cut Flowers and Greens, which was written specifically for growers like you. Order your copy now, and spend some of the off-season weeks researching the optimal handling procedures for the flowers and foliage you grow.

Developing, maintaining, and continuing to nourish better relationships with your own retail or wholesale florist, supermarket buyer, farmers' market customers, and wedding clients, can go a long way to strengthen the chain of information.