While I had intended writing on a totally different subject, that idea got kicked to the curb as I reviewed my notes from the 2017 National Conference in Grand Rapids. WOW! I didn't even get through the very first speaker's notes before I knew what I wanted to and needed to write about this issue.
"Some people want it to happen, some people wish it would happen, some people make it happen."  Dale Deppe, Spring Meadow Nursery

A North Star Idea
The Conference kicked off with welcoming words from Dale Deppe. Dale has led Spring Meadow Nursery to a position as a world-renowned propagation nursery. You may think you don't know of him, but I'm sure you do; his nursery introduced 'Limelight' hydrangea, among many other flowering shrub introductions.
A few minutes into Dale Deppe's talk, I knew he was talking to me. Have you ever had that happen? I have on occasions while sitting in a pew, but not at a farming conference. He offered ideas and solutions to problems that I know I'm struggling with but hadn't taken the time to get a clear view of what they were, much less tackle them.
Some of you may think, like I did, that your farming business is too small or new to even consider what he shared. But the truth is, I wish I had heard him 18 years ago as I was starting out. What a north star idea, to build your business with purpose. To know that every day you are moving towards making your business work for everyone:  you, your employees, the environment, and the consumer.
Farmers don't often have or make time to address what Dale shared until later in the game if at all. Things like business planning, strategies, the big picture, a long-term plan, and an exit plan, for Pete's sake! I think sometimes that when I face something I don't quite understand, I turn and go the other way. It's so easy to get all caught up in something else,  things that may seem more tangible today, like the field of flowers that must be harvested….
Well I'm doing my best to face this music, and plot my business's future, not just deal with what comes each day. I hope you will take the time to watch his presentation (posted in the Members Only section of the ASCFG web site). It just might change the future and success of your business.
Here are just some of my takeaway nuggets from Dale's talk. Hope you'll find some nuggets of your own.
• The Association helps us in ways we don't realize, to  make us better people, better business people.
• Learn from each other—Seek and Share.
• Think about your business making a profit. It's not about the money, it's about the whole picture—employees, being successful, consumers.
• Always eliminating the low margin items, this is the driver on business success. (WOW!!!)
• Plan to grow your business more profitably; raise prices and quality.
• A successful business has a plan. Need a five to ten-year plan, next year for sure.
• The quest for success—good for all and survival.
• Planning long term allows you to make decisions day to day.
• Poor decisions lead to failure.
• What do you believe about your business? How you want to live as a business person?
• Invest in people and let them do their job. Pay well. You pay them more than you make in the beginning.
• Work on your business, not in your business. Become the person that no one contacts.
• If you are putting out fires all day, you have no time to work on your business.
• You must do everything better every year.
• Invest in your business for the long term, from the beginning.
• Lead the way in your industry, be the innovator.  
• Lead your farm into the future.
• Go home and make a plan. Let it guide you. Be thankful and happy.
I hope this gives you something to chew on all the days long this winter.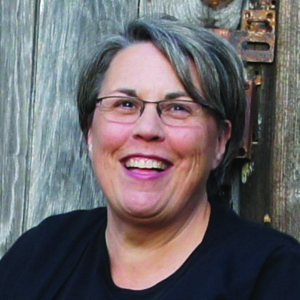 Lisa Ziegler
The Gardener's Workshop
Lisa Ziegler The Gardener's Workshop Contact her at [email protected]