If you're a regular gym goer, you've become accustomed to the "January Crush", when all the New Year's resolutions kick in. The parking lot is full, and all the treadmills and exercise equipment are taken by new members who recently joined the gym. They're working on their beach bodies and hoping to look like the buff models in the ads that were everywhere in December. Gym owners know that many of these "newbies" won't last more than a month or two before they change back to their previous couch potato lifestyle, and the crowded gym gets back to normal. It's part of their marketing strategy: sign up as many new members as they can so they can collect those monthly dues.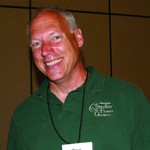 ASCFG membership has exploded in recent years, with no letup in sight. Membership has tripled in five years. But we don't have a January Crush of new members. We get new members every week. Year round. Lots of them. Just look at the list of new members from the past three months listed on page(s) 42-45. It seems like there is a new flower farmer popping up every day. But unlike the local health club or gym, we want our members to last more than just a month or two. We want them to be members for years.
What do we do to keep our members engaged and informed, and active in the ASCFG? We produce this magazine you're holding, the only magazine for professional cut flower growers. We produce conferences and meetings throughout North America, including our twice a year Growers' Schools which are always filled to capacity. We have a private Facebook group just for our members, for sharing and learning among ourselves. We have our Short Cuts email that goes out to members several times a year. We also have available several books that should be on every flower grower's desk.

We're lucky, because the average flower farmer is, well, not quite average. Our members range from young entrepreneurs starting what could be a lifelong career, to growers starting their new dream business after retirement from a job that may not have been a dream job. We have members who have been farming veggies for years and have decided that cut flowers are going to be part of the crop mix. We have members with small farms, medium farms, and mega farms. One thing all these members have in common is a desire to grow the best cut flowers possible. (At least I hope that is everyone's goal.)

An important thing for all you newer flower farmers to understand is the value of your product, and the investment in time, money, and hard work that goes in to creating those flowers. So often, newer growers unknowingly undersell their flowers, without calculating the cost of growing them. Prices may vary from city to town, or urban to rural. That's normal. But your prices should cover your production expenses, along with something for retirement, vacations, and the fun things in life. Your prices should also be in line with other growers in your area. If you price your flowers lower, and start a price war, it's just a race to the bottom. And no one can survive on the bottom.

Take the time to calculate your true costs of production, based on expenses, labor, and desired profit, to be sure you're not only making a profit, but not undercutting other sellers.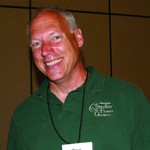 Dave Dowling
Sales Representative and Warehouse Manager
Dave Dowling is a Sales Representative and Warehouse Manager for Ednie Flower Bulb. Contact him at [email protected]