As I write, the Mid-Atlantic is teetering on the edge of spring. We had a couple of teaser days that were in the 70s, but now they seem lost again. Somehow, the chill outside feels colder when I think, want, and am desperate for the warmth of a spring afternoon!

As I am a 100% field grower with no green- or hoophouses, weather really matters to me. Lately, I've spent more time than ever pulling row covers up and then down again this past winter. The cause? We are experiencing more frequent extreme changes in weather.

Here goes an admission of age: when I first started growing in the late 90s, I put my low tunnels up in late fall on the hardy annual beds when night temperatures were dropping and staying below freezing. I literally left them until early spring with only the occasional peek under the covers during winter. This peeking BTW, is the scariest chore a farmer does. You are looking for reassurance but get scared to death when you see the little frozen popsicle plants, but all is well, they are all alive and well.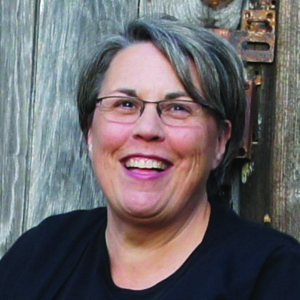 We have always had the occasional Virginia weather swings—12 degrees today and 65 degrees tomorrow—but it sure seems like they are coming more often now, and are more extreme. What this means for me as a big grower of fall-planted cool-season hardy annuals is that I no longer have the winter off. I now keep an eye on the coming temperatures to make sure my covers are up or down as needed.

What has now becoming a standard procedure is to put out two layers of lightweight row cover (Ag 19) on many of the beds, all with hoops. I don't always pull the second layer up onto the hoops, but it is there to use when suddenly plummeting temperatures are coming. This added protection buffers the change. I do this on crops that are either really important to us (bells of Ireland) or borderline hardy (Ammi majus) in my zone.

In the event of coming snow, I take all covers down. I made the fatal mistake this past winter of not removing them before a forecast of wet snow, and toasted a bed of poppies and bells of Ireland. Lesson refresher the hard way.

Being a farmer means living in the moment, looking to the future, and learning from the past. Go and grow!
When temperatures are forecasted to go above 55 degrees for several days, covers down.
Once nighttime temperatures dip into the 20's row covers up.