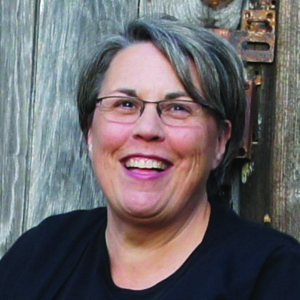 Nostalgia and memories have crept in as I look back over the peaks and valleys of what flower farming has looked like since I started in 1998. The ASCFG's 30th Anniversary, along with my 20th year of farming have given me reason to look over my shoulder to celebrate the peaks, and have more respect for those deep valleys I made it through.

Is all the work, blood, sweat, and tears worth it on this flower farming thing that brings us all together? I can say it has been for me and I know many others in our boots feel the same. Though, sometimes I just need to be reminded that I didn't always see it this way. It was a job of work to get here—but oh so worth it.
We have so many flower farmers joining our organization, as of this month, more than 1500 members! I thought I would write a word of encouragement because, folks, this journey isn't always about beautiful blooms and handfuls of twenty-dollar bills!

Boy, does this brings back memories. I can remember being a one-girl show and blowing my elbows out in the middle of the season. It was a great year: those huge lilies and tons of sunflowers I was growing were selling like hot cakes—but they were so heavy. Constantly hauling heavy buckets, I was forced to make a difficult decision—cut back or hire help. Both choices came with a huge price tag and a major change, and I thought I would never get through it. I cried from fear and exhaustion just about every day that year. But I made it through.
On the other side of those heavy buckets? A peak: that's the year I discovered florists place standing orders with wholesalers. I learned this on a delivery listening to the shop talk. I innocently asked, "What is a standing order?" Their answer turned my little business on its ear—I instantly wanted to be the standing order for my customers, and went to work on doing it from that day forward. Today, those standing orders are a big part of the success of my farming business. I got those standing orders because of my blood, sweat, and tears.

While most of our social media posts highlight our successes, you can count on for each success a big ol' blunder (or twenty) that isn't mentioned. Whether it's unsold flowers being dumped in the compost bin, a giant pile of dirty laundry, or an infestation of thrips in every flower you have, it's happening.
Looking beyond one farmer and her little urban farm, the ASCFG has virtually taken off into warp speed in recent years. I can only imagine how hard it was earlier on trying to build this organization with few bodies and little money. Looking back, I realize I was in one of the first Growers' School—I think the class had maybe 50 new growers? One of the instructors was the legendary legend Janet Foss, and it changed my flower farming outlook and future. Today, ASCFG Growers' Schools with much larger attendances sell out months ahead of the event, have several speakers and are packed to full capacity. This, like my heavy bucket problem is a good thing—but takes a lot of unseen work to guide and grow it into the future.
There are surely ups and downs, ebbs and flows—or whatever you call the flow of the flower farming life—but I want to assure you that this gang, your gang, will applaud your fists of twenties and we won't tell a soul about the pile of dirty laundry. It's this joining together from many different walks of the floral trade that will move each one of us and our mothership into the future.
Some sweet memories have been brought to the surface as we have lost two of our own recently. Gay Smith and Josie Crowson were both powerhouse supporters of flower farming and chose to do something about it! I'm so grateful to have had friendships and to have learned from these gals. Flower farming is stronger and more fit because of their contributions. They will be missed but the work they did will go into the next 30 years.

Photo 1 – One of many untold catastrophes. All hands on deck to process some of the 3,000 sunflowers laid down by a 10 minute microburst storm the night before. We were able to save half by quick search and rescue.

Photo 2 – Josie and Lisa speaking to Representative Rob Wittman about the local cut flower industry.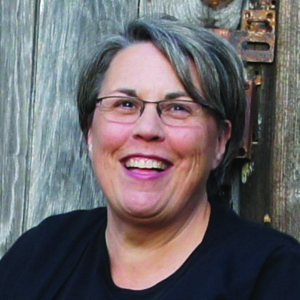 Lisa Ziegler
The Gardener's Workshop
Lisa Ziegler The Gardener's Workshop Contact her at [email protected]