MID-ATLANTIC
Delaware, Maryland, New Jersey, Pennsylvania, Virginia, and West Virginia

As I write, the Mid-Atlantic is bracing for another potentially major hurricane heading this way. As if farming wasn't hard enough, the forecasts of perhaps one coming sends me into turmoil like little else. Do you or don't you take prepping steps? When do you decide to do something? Who has time for this anyway? This particular weather phenomenon for the East Coast and related inlands runs from June to November.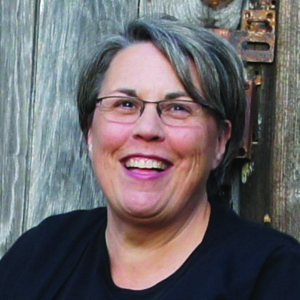 For those who have not experienced a hurricane, it's hard to understand the craziness it creates. There are so many different levels you could be concerned, scared, and worried with. There is the one we all qualify for: being a resident, which while troubling, has lots of options, like just get out of town! Then there is the homeowner—your to-do list just got really long because you need to secure all your stuff, especially those things that can fly (Think about that!) For the animal owner, oh boy this can be tough. All is well with pet owners since pets are most often welcomed in evacuation shelters and can travel with you, but for livestock and others like that, it can be dicey. Then there is the business owner (a.k.a. the flower farmer) who has all of the above responsibilities plus a boatload of stuff known as your livelihood. Along with the crops for fall, the second-highest demand season of the year.
Because of my experience several years ago taking steps to prepare for the coming hurricane and saving many of my crops, I always choose to prepare. The question has become "When do I make the decision to prepare?" which is the most challenging single step. I have prepared more times and had the storm turn left or right in the last 24 hours and miss us, than to have prepared and have it hit.

When that hurricane did hit it was a surreal time. Three homes on my street were condemned because huge trees crushed them, and we were without power for 17 days in 95 degree-heat that created a sauna effect. I thought our geriatric dog was going to die of heat stroke in our home. The stench of water-soaked vegetation rotting was gut wrenching. One bright spot for our neighborhood was that we had a gas water heater and floor drain in my brand new work building. Our neighbors would come to shower under a huge ladder with a hose and wand sprayer taped to it. I never imagined just how soothing a warm shower could be during hard times.
Surprisingly, I managed to save some of my crops. In addition to growing mostly annuals back then, I also grew lilies in bulb crates. The bulb crates seemed easy to manage; I'd just move them into the new work building, even though I grossly underestimated how long that would take. The winds were whipping as I got the last ones indoors.
Before the storm, I harvested everything in the 40 annual beds that were remotely ready. Then I had to make a hard decision. Either cut back the plants, removing the next several weeks of harvests, or leave them alone and risk losing the plants. My experience in high winds with wet roots is the plants are uprooted from the wind whipping the tall stems. I decided to cut back those plantings that were in high production with the most mature root systems for holding power and hoped for the best.
The garden was a mess after the storm. Everything taller than 24 inches was pretty much ripped from the ground. We had standing water because of heavy downpours that occurred for a day before the hit, during, and the day after. One of my unexpected but also unavoidable issues was all the trimmings of cutting back was a stinking slimy mess for a couple of weeks after the storm. But that resolved itself in time.

Because our region was so devastated and without utilities for weeks nobody was buying flowers. My cooler was full-on storm impact. Once the rain stopped and the sun came out, I made bouquets. I packed my pull cart and walked our neighborhood giving out bouquets. I really couldn't face composting them—it felt as though they were survivors too.

The good news is those cut-back annuals regrew quite nicely as our region was restored. About the same time as the first blooms started we were back in business. The gift and the curse of a hurricane is you have fair warning it is coming…or is it really coming to hit you? That, my friends, is the big question.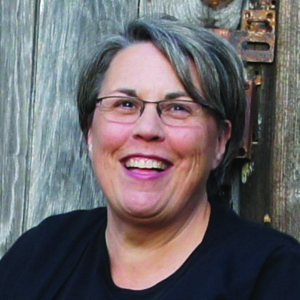 Lisa Ziegler
The Gardener's Workshop
Lisa Ziegler The Gardener's Workshop Contact her at [email protected]