As I scroll through social media reading all the business endeavors connected to flower farming this region has going on, I think to myself "What an innovative group of folks!" From Jessica Hall shipping boxes of flowers and adding the manufacturing of flower frogs, to Laura Beth Resnick offering tours, photo shoots, and cutting garden plant sales on the farm, ASCFG members are both enormously talented and endlessly imaginative.

I can't help but think that flower farming creates such a doorway to other business opportunities. It seems as though it's like rooting around doing our everyday farming jobs and suddenly we flip a rock that reveals something else that also makes our hearts race. We just have to try it!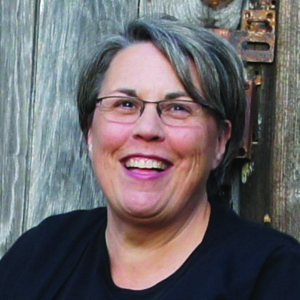 Both of these business examples are so smart—they are reaching out to offer more services to their customers. While we can never stop looking for new customers, it is far more cost effective and easier to sell more to existing customers.
The craft and tradition of growing are making comebacks. Locally-grown flowers and vegetables have become the buzz and our opportunities are endless. Homegrown offers such good stuff and people are drawn to it and want in on it.

A big part of these type of business adventures is this: you must have the guts to take the leap to pursue the idea! This, I find to be perhaps the wall that stops many. I would suggest that some of the best ideas never get off the ground because of the fear of failure. The most valuable lessons are learned from our failures. Think Nike: just do it!

The most successful business ideas grow out of serving a need and solving a problem. There are so many people that want to learn everything about growing, period. And then what to do with it after it's grown!

The fact that you are a member of this organization means you've already taken a leap into flower farming. If you have another business idea that piggybacks on flower farming that you have been afraid to try, push aside the fear of failure and pursue it!

Taking time to explore other flower farmers websites to see what they are doing, it can be a really eye opener. Check out these gals' websites: hhfshop.com and butterbeefarm.com