E-Newsletters Are as Essential as Ever
If I had to give just one piece of advice to a business owner—new or old—it'd be this: Treat your e-letter like it's one of your greatest assets.
It's more valuable than a tractor… a greater asset than your dahlia bulbs… and even more important than a good irrigation system.
Of course, I'm biased.
I've written, owned or managed e-letters that have, in single mailings, brought in hundreds of thousands of dollars in sales. Done right, they can do this for your business over and over, creating not just a reliable revenue stream, but a tool that can quickly become one of the biggest line items on your balance sheet.
E-letters are quite simple. In fact, the simpler, the better they'll do.
They have a single job—build a relationship with your customers.
There are lots of ways to get it done, but the very best is to simply tell your story. But—and this is critical—you must tell your story in a way that makes it all about the reader.
That's not always easy. But there are some simple tricks to use.
Before we get to them, though, it's critical you understand why an e-letter is so important to a business. Whether you're running a wholesale flower operation, sell your stems at a local market or, like my wife and me, through a busy u-pick field, managing an e-letter must be considered a high-priority project.
Doing the Impossible
Think of it this way. There are essentially three ways for each of us to communicate with our customers—through our advertising, through word of mouth and, the best way, talking directly with them.
When our u-pick field is booming on an early Saturday morning, there's no way we can have a conversation with everybody that comes through the gate. There's no way we can show them behind the scenes and give them the sort of treatment that makes them feel like they're really a part of the operation.
Or what about the person who's heard about your business and has yet to pick up the phone or step through your door? They've got to rely on what they saw or heard in your advertising. Or, even more risky, they must make their decision to spend their dollars with you based on what they heard from somebody else.
That's no good.
Getting that person on an e-letter list is essential to getting them to spend their first dollar.
Many business owners take to social media to build this relationship. That's okay. It's certainly a sales driver and relationship builder. But there are two big flaws with things like Facebook and Instagram.
First, as the content creator and business owner, you're at the whims of the platforms. You don't own what should be a very valuable asset. With a programming change, with a merger or with a slip of the tongue, it's quite possible to lose access to your entire audience.
That would be devastating.With an e-letter, you own the email list. It's yours. And the value of the names on it adds to the value of your business.
We bring a lot of folks to our field through Instagram. But we build our strongest, most valuable relationships with our e-letter.
The second reason social media can't touch the value of a strong e-letter is that you're constrained by the platform. Through an email, you can show pictures, link directly to your site, send reminders and, when done conservatively, send a very strong sales pitch.
It's that last idea that requires nuance and experience.
One Note…Every Customer
Like I mentioned, I've been writing and managing e-letters for nearly two decades. I've worked on letters that go out to nearly a million people every day. They take teams of folks to run. They generate millions of dollars in annual sales.
The average flower farm will have far fewer folks on its e-letter list. That's okay. Even a list of just a few dozen folks can be quite valuable—if they're the right folks and you talk to them the right way.
Remember, the ideal way to talk with our customers is one-on-one.
Who hasn't sat and talked with a shop owner and walked away a committed customer for life? We can all remember a time when somebody said, "Ooh… if you like that, you've got to come back here and see this."
That personal touch, the added attention, make customers understand how much you care about them and how passionate you are about your business. But I couldn't possibly show our new irrigation setup to every avid gardener that stops by. And I could never walk into the lisianthus patch and detail our support system.
I bet you've often thought that you'd love to show a valued customer something they'd be interested in, but you didn't have the time.
You can do it with an e-letter.
In less than an hour a week, you can lead your very best customers on a unique, backstage tour of your business. Show them what's in bloom. Show them how you're doing it. Show them what has you so excited…or so frustrated.
Tips of the Trade
A good e-letter is like a seasoned sitcom. It has a recurring cast of characters. It has a hero (Hint: it should be your products and your customers.). It has an enemy. It has a continuing plot that runs throughout the season. And it has a new and fresh "mini-plot" in each issue you write.
In our e-letter, I often describe a lone blue heron that flies across our farm several times a day. You should see and hear the excitement from our readers when he flies over the field. They feel like they know him personally.
Here's the really great part about a well-managed, well-written e-letter—it's the ultimate sales tool. But it's not only a sales tool.
You should not have a sales pitch in every letter. Some folks try it, but they don't last long.
Again, remember a time when a shop owner took you for a tour. If she simply went from one spot to the next trying to get you to buy another product, you'd look at your watch and quickly make an excuse to leave.
But if she showed you only how things work, and the behind-the-scenes things that aren't for sale, she would certainly build enough goodwill and trust to pitch a product and get an eager taker.
"Oh, wow, check this out," she'd say. "If you like that, this is exactly what you need."
She could start walking to the register and most folks would have their money on the counter by the time she got there.
There are all sorts of ratios for the right amount of storytelling to the right amount of sales. I don't follow them. It depends on what each of us is selling and what sorts of stories we're telling. But because we all like order and numbers to follow, never send out more than one sales pitch for every four "no-sale" pieces.
Keep it Simple
And, finally, here is my absolute, number 1 piece of advice…
Always, always, always stick to just one idea in each letter.
Don't start the essay writing about how great your dahlias are, then meandering over to last week's big storm and then wander over to how bright the snapdragons are this week. Imagine trying to follow a 30-minute sitcom with multiple plots. Folks won't tolerate it.
Stick to one idea in each letter.
It's even more important when it comes to finally making that sales pitch. Don't offer three different things. Stick to one subject and hit it hard.
It takes years to master the craft. That's true of anything worth doing right. But with some simple tricks and a bit of knowhow it's quite easy to start an e-letter that will quickly become one of the most-valuable assets within your business.
If you already have one, great. What can you do to improve it?
If you don't already have one, start it today. You'll have a better business tomorrow because of it.
A good e-letter is a very valuable asset.
E-Letter Tips of the Trade:
Develop a strong "cast of characters".
Focus each issue on one single theme.
Make the reader and your products the hero.
Email at least once each week.
Don't be too "salesy"; minimum one sales piece per four "no-sale" mailings.
Use pictures to engage, but only good pictures.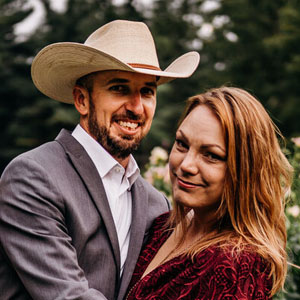 Andy snyder
Andy Snyder and his wife, Loni, own Terra Farms, a popular u-pick farm in southern Pennsylvania. Andy is a full-time writer and copy consultant. He can be reached at [email protected]